Make 'Em Pay
Don't Push It ! And now with up to 6 players !
---
Hello everyone !
Big new today ! With the release of the version 0.9.2 comes the new game mode called " Don't Push It". It's a flavored mix between the sumotori game (where you have to push someone out the fighting area) and the classical pinball !
Here is the tutorial screen as well as a in game screenshot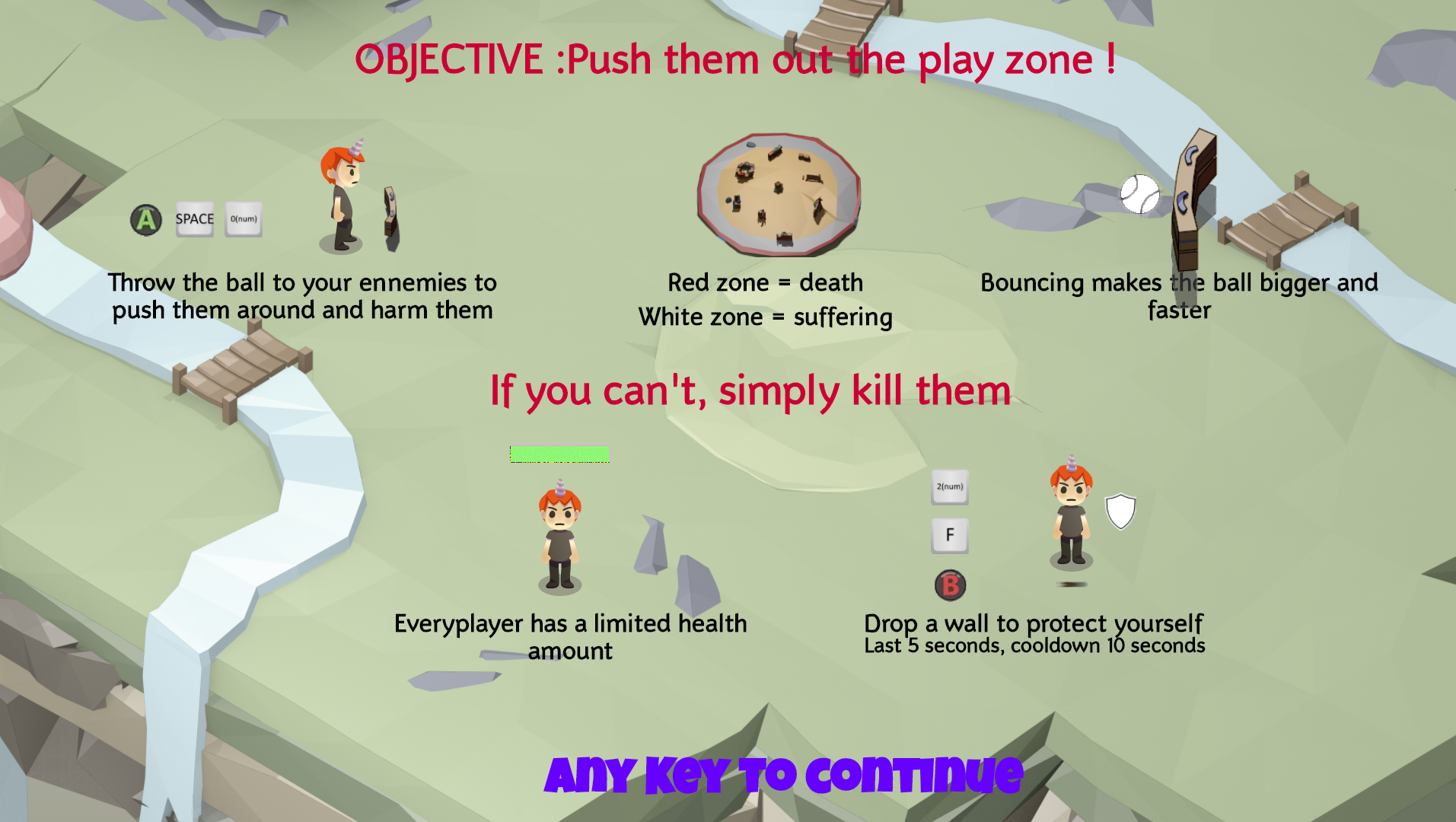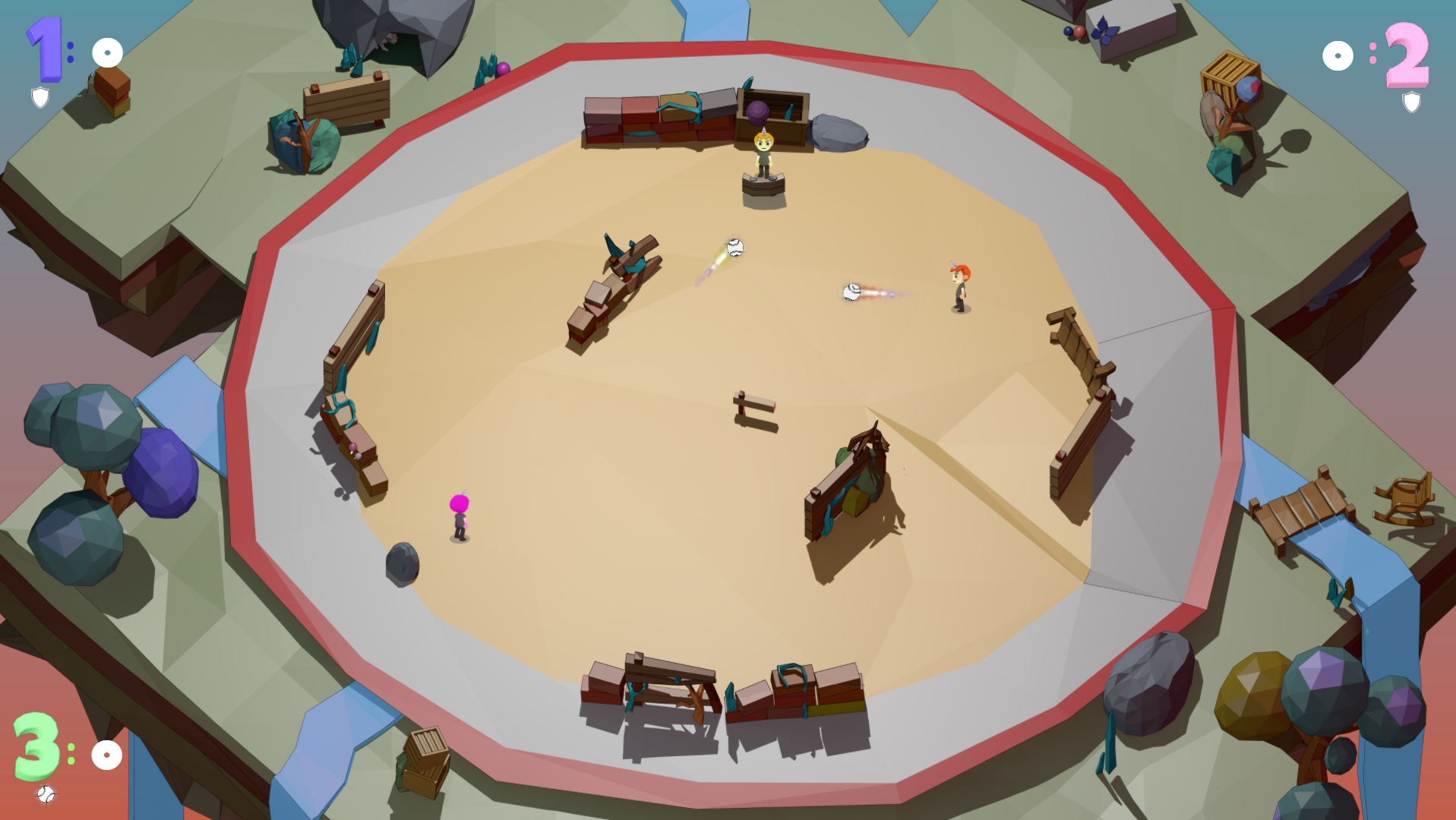 With this release comes a noticeable difference in the way I distribute the game. I now separate two versions of the game, the demo one and the complete one. The main difference between the two is that this last game mode wont be distributed for free, the 6 players support inst in the demo version as well.
The Game's price is now fixed to 4 USD and will directly support the game as I make changes and upgrade.
Continuing with the release, with the new 6 player support comes an interface upgrade, here is the updated main menu screen :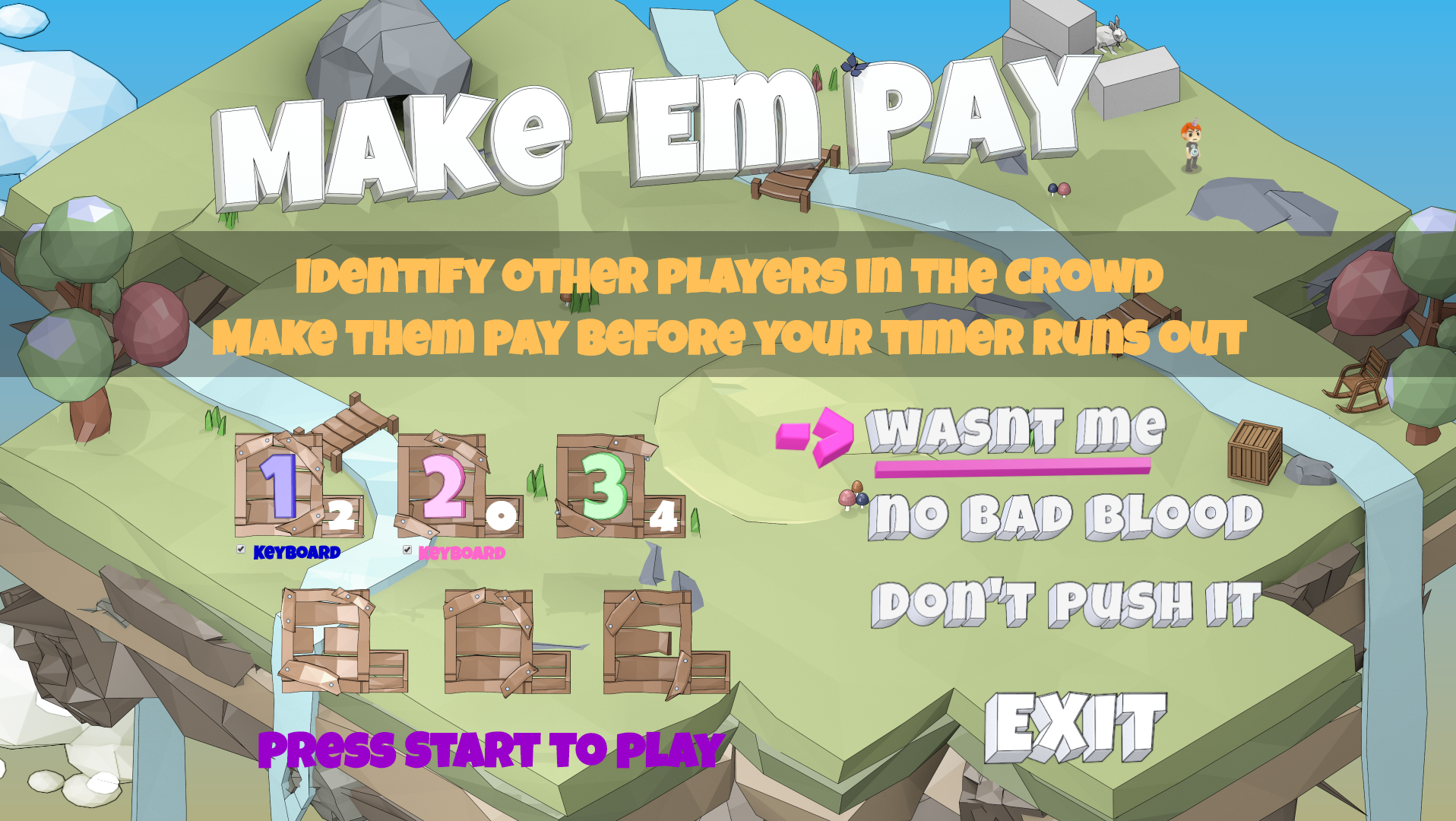 Tell me what you think !
Something look different ? Indeed ! The game now show you each player's score over the whole course of your game.
Last but not least, I updated the different "Wasn't me" Game mode with various changes. The hardest difficulty should now be more difficult :)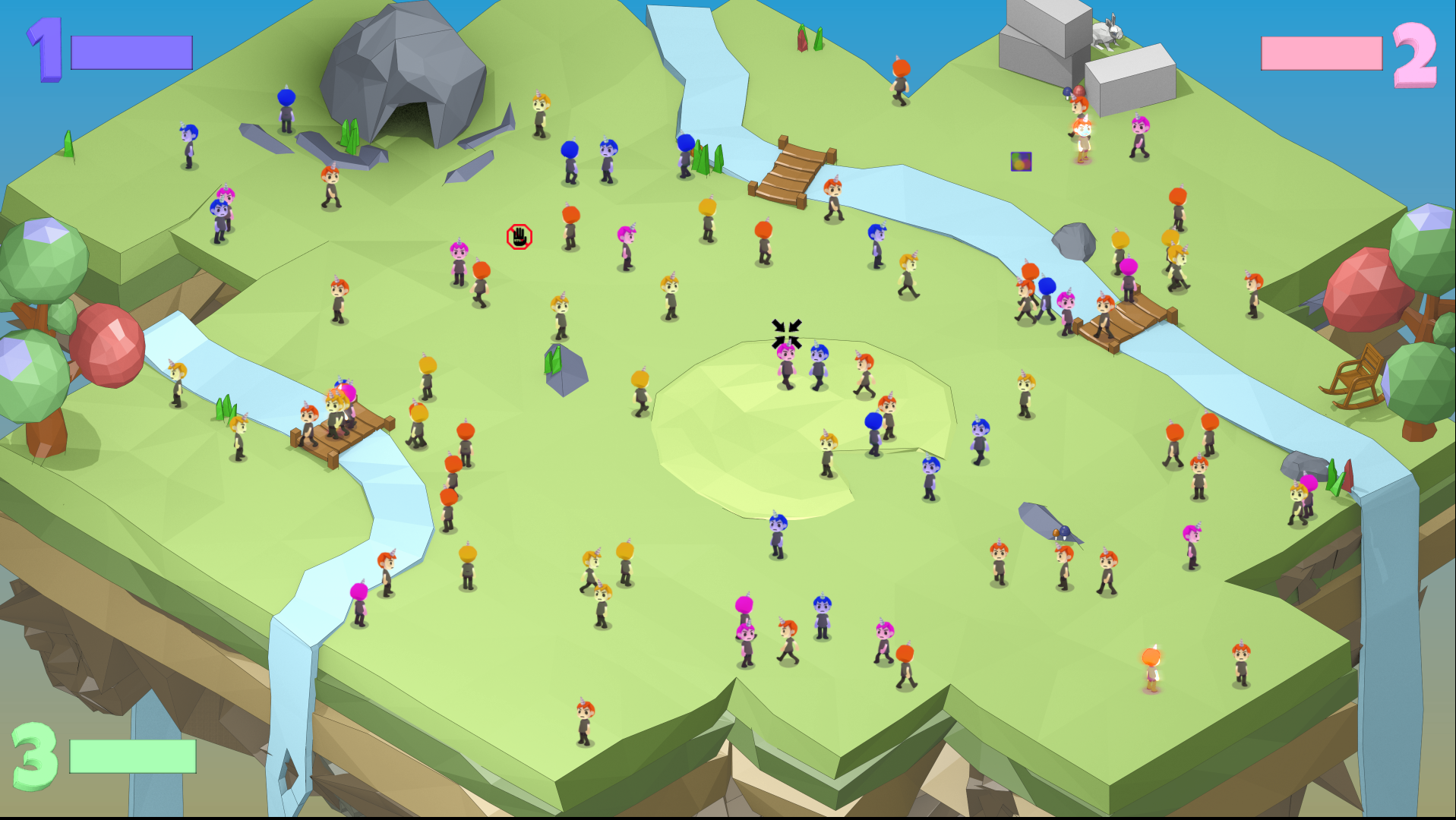 Hope you guys enjoy the new features available !
All the best,
Mael
Files
make-em-pay-windows-early.zip
123 MB
Version 0.9.2
Jul 03, 2018
make-em-pay-windows-beta.zip
123 MB
Version 0.9.2
Jul 03, 2018
make-em-pay-osx-beta.zip
137 MB
Version 0.9.2
Jul 03, 2018
make-em-pay-linux-beta.zip
128 MB
Version 0.9.2
Jul 03, 2018